President,
Tommy Grimmel
IMOM (International Man Of Mystery). The Tommy bio is at the publisher... coming soon! Tommy may not own a CZ MX but I bet he would win races with this one!
Vice President & MX Coordinator,
Fred Guidi
Fred is the Sr. Vice President of QRP, a manufacturer of Surgical and Cleanroom gloves, and a Pastor at Horizon's Church. Along with his wonderful wife Hollie, and two daughters, he resides in Grafton, West Virginia. Fred began riding and racing dirt bikes in the late 60's, and considers motocross to be his life's primary form of recreation. In addition to racing, he collects and

Treasurer & Swap Meet
Coordinator,
Bill Nazelrod
Long term PVR Treasurer and even longer term member, Bill is the "glue" of PVR, keeping finances in order. He is also one of the main men behind the scenes responsible for the smooth running of the York Swap Meet, a formidable task for sure.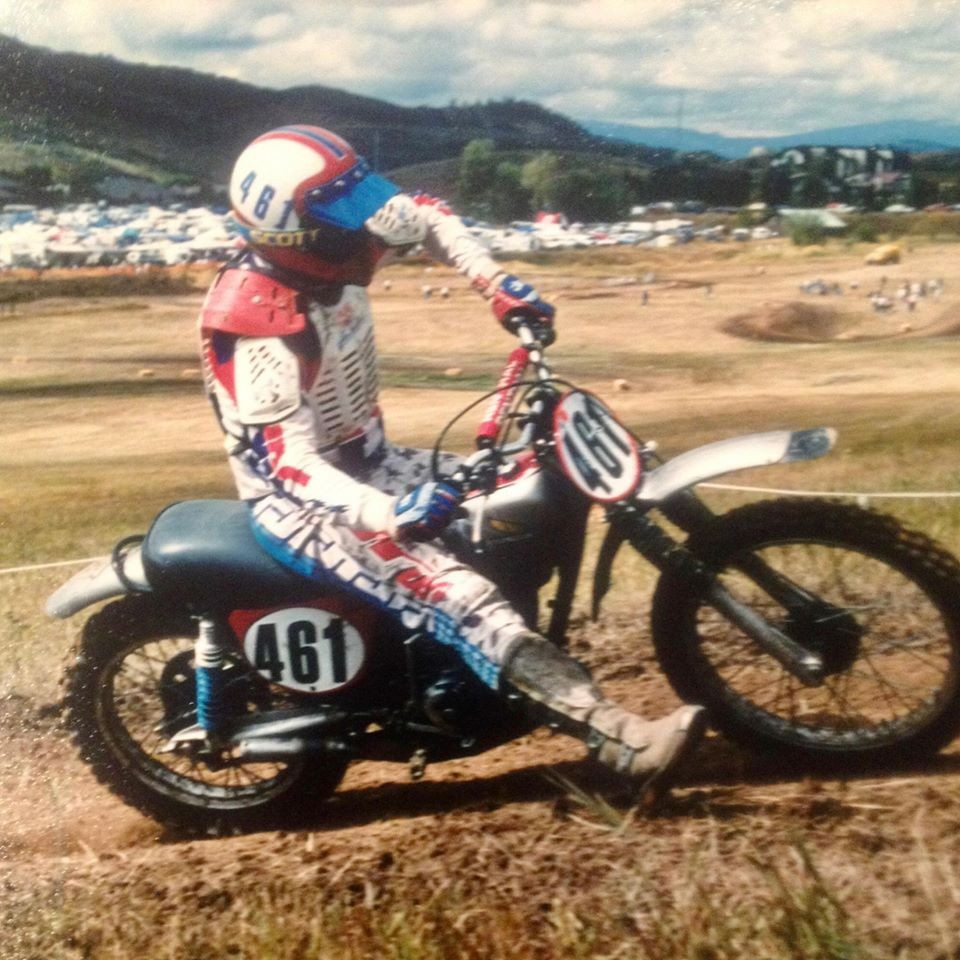 Secretary &
Trophy Guru,
Nick Taylor
Born December 1961 to a large family of motorcyclists. His first motorized two-wheeler was a 1969 Honda Z-50. The first race was in the spring of 1976. Nick actively raced flat-track for 40 years as well as an occasional Trials, MX or Hare Scrambles. Currently the owner/operator of Nick O' Time Engraving. He speaks Bultaco fluently!
Nicks' custom made awards are shown here at the York bike show.
Cross Country Coordinator,
Dave Kutskel
Although I grew up riding motorcycles, I never had the opportunity to compete in organized racing until the young age of 35. My first race was MX in 1996 on a XR600. A year later, I discovered AHRMA and soon I was on the starting line on a 1974 CR250 and never looked back. When AHRMA started a cross country series, I was excited to get back to where I was comfortable riding (trails). In 2004 I relocated to West Central Pennsylvania and started racing regional AHRMA races. At that time, Cross Country was struggling to get 10 riders to show up. I met and became friends with Steve Paulk who was in charge of the XC program. Steve had me as his assistant for a few seasons as I learned the ropes of putting on races. When Steve stepped down I offered to take the position of the PVR / AHRMA Cross Country coordinator. I am employed as a key operator for a Pizza Hut franchise and have been in the business for over 30 years. I am married to a beautiful woman, Darlene and we have two children. I'm enjoying watching my son learn to ride and race now, both modern and vintage bikes.
Membership Coordinator &
Show Master, Mike Slate
I started riding at age 10...a converted Kawasaki J1 85cc road bike into a trials machine for my first bike. About 1970, Next, I got a Bultaco Lobito 125 paid by my modest paper route! Later came a Bultaco Alpina 175 trials/trail crossover type bike. Along they way, a "custom" Hodaka MX to Rickman/ Zundapps and a used Penton 175 Jackpiner. I think that's when I developed my lifelong appreciation for ISDT riders. I competed enduros and hare scrambles until age 19, then focusing on BMW road models. The vintage off road thing came along about 2004, I got a 1970 Ossa Plonker and started competing. I then got my father's old Ossa's running again- a MAR and a SDR. In a couple of years, I wound up with six restored Ossa's in my little row house! We now have a nice collection, Mid Atlantic Vintage Bikes housed in the Broom Factory in Baltimore. I also trail ride a Mountaineer in dual sports and vintage enduro / cross country. I decided to get involved in the York Bike Show with Nick Taylor in 2015, which led to joining the club.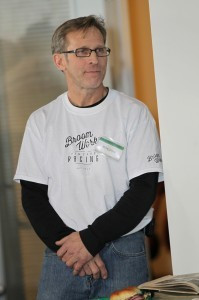 restores off-road bikes from the 70's and early 80's. Fred has served as past President of the Mason Dixon Riders Association, Former AHRMA National Off-road Director and a current AHRMA Trustee. Fred believes that with every day, comes a new opportunity to serve the good people of the vintage racing community!